About
About me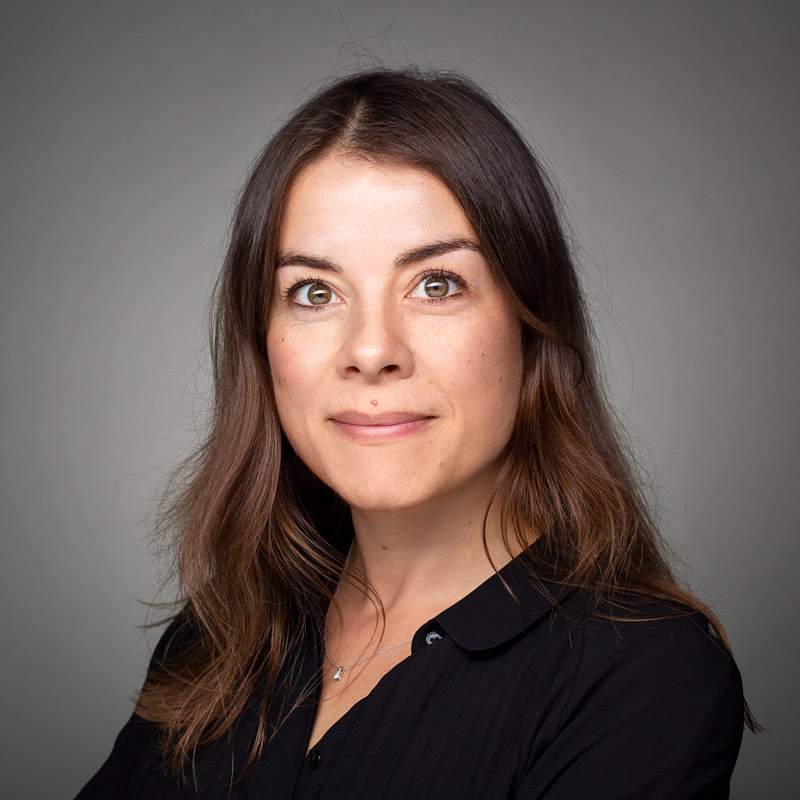 In my 14 years of experience as a cross-functional manager, I've had the privilege of building and nurturing a range of initiatives in e-commerce, from brand operations, strategic management, and corporate communications to content marketing, performance marketing, consumer marketing, brand marketing, and creative strategies.
I welcome the challenge of going above and beyond as an organizational leader, whether working on higher level strategy or diving into the small details. I consistently challenge my teams to innovate and excel by fostering a culture of data-informed decisions—an invaluable asset for growing companies in today's rapidly evolving digital ecosystems. My approach goes beyond traditional roles, and into transformative, sustainable team building. By implementing qualitative and quantitative research practices, creative experimentation and A/B testing, I've led teams of creatives, language specialists, operations and production managers to create high-performing assets that increase key performance indicators and engage the correct audiences over time.
Praise
Julia Cames has been one of the most mission-oriented, passionate and long-term thinking employees we have had at GetYourGuide. She's a true leader in every sense of the word and has impacted our customers, employees, and shareholders well beyond her role in content & marketing copywriting. She has the capacity to energize entire teams and make impossible things possible. Any company to hire her can consider itself very lucky.
Johannes Reck
Co-Founder & CEO at GetYourGuide
Julia has worked for GetYourGuide in various key roles across our organization from content and localization to marketing and brand operations. Her proactive attitude, empathy, dedication, passion, and resilience under pressure made her a highly respected and accomplished colleague to work with. Thanks for all the great work Julia.
Tao Tao
Co-Founder & COO at GetYourGuide
Julia is an incredibly dedicated and hard worker, working long hours to get things done. She is passionate both about her role and delivering great content. I think she is very strong in interpreting a brief and delivering on-brand content that meets the requirements, even if not in her native language. I like the way she works hard to understand the intent behind a piece of content and then translates that into something her team can work with. I have watched her with her team and she has a kind and nurturing style – working to develop them which I think is strong. She is reliable and deadline-driven which means I can always trust her to deliver.
Claire Davidson
Director of Brand at GetYourGuide
Julia is incredible. She is analytical, strategic, and an amazing stakeholder. I appreciate all of the hard work (and late night work) she has done to work with me on piecing together the demand story for France and working on communications for the marketing leadership team. She is always a couple steps ahead – she has the data, she knows what to look for, she has action items for how they're going to increase demand, and she has creative ideas despite all the headwinds we are experiencing now. I love our partnership and appreciate everything she does!
Rachel Leist
Senior Director, Marketing at HubSpot
Julia is a remarkable professional. Her passion is contagious, and the efforts she puts in to deliver high-quality work for the organization is commendable. Her ability to take every task with energy and utmost sincerity has left me stunned as I try to derive inspiration from her. Since Julia joined, the breadth and depth of the France marketing strategy have been enhanced dramatically, and I can't wait to see how Julia takes the French market to the next level!
Not least important, Julia means a lot as a colleague. It is colleagues at work who make the day feel less stressful and fill a bit of fun at work what makes the difference. She is definitely one of them, and working with her is simply a joy. Julia embodies HEART like nobody else, making working with her one of the most pleasurable experiences of my career.
Julia is the perfect employee every employer would desire to have in their team, and we are all lucky to have someone like her among us
Pablo Romero Yusta
Head of PR and Awareness at HubSpot
Julia is a machine. Period. Her ability to manage her team toward exceptional results *on time* is honestly incredible. She is one of the most proactive, pragmatic, "get s*** done" people I have ever worked with, and I find it inspiring.
Beyond that, Julia is an excellent communicator and embodies the virtue of clarity. She knows how she wants to be collaborated with and what works for her/her team, and she makes that clear.
Lastly, Julia is a cultural force. Team members constantly tell me how much they love working with her and for her. She is a "servant leader" for whom no challenge or topic is too small, and she makes time to give advice and support to absolutely everyone who requests it.
Will Gluckin
PR Team Lead at GetYourGuide
Julia is a great collaborator who cares deeply about people, builds relationships, and is very knowledgable. She understands how the company fits together, gives great writing feedback and has a good eye for language and tone.
I've worked closely with Julia on a number of projects, including rebranding site content, rewriting the Tone of Voice guidelines, and defining the overarching GetYourGuide content strategy. What I love about working with Julia is that she strikes a great balance of being really supportive and hands-on with clear boundaries about who owns what. We decide where we each best add value and run with those tasks individually, then come back together to get feedback and make adjustments. Working with Julia this way is really efficient and focused.
Also, the improvement to our marketing campaigns, especially the newsletter, has been huge since Julia got more resources on her team. She has strong creative direction skills and is making a really big impact on the quality of our communication.
Amanda Mohlenhoff
Director of UX at GetYourGuide
Of everyone I have worked with at GetYourGuide, Julia is by far the one person with a "do whatever it takes to get it done" attitude. I can always count on an issue being fully solved, or a project being pushed through from start to finish when Julia is involved.
Julia will take ownership fully when she knows she should, and will not stop until she feels good about it.
Julia is probably the most detail-oriented and knowledgable person around when it comes to the projects she is working on. She always has the answer or will find the answer for you in minimal time.
Joshua Gransbury
Senior Product Manager at GetYourGuide
Julia is always proactive, positive, friendly and just pushy enough. I can trust that a project will be delivered on time and usually exceeds expectations.
Martin Sieber
Director of Product Marketing at GetYourGuide
Julia has a lot of industry experience and expertise which she employs to great effect. This is particularly useful in conversations where there's uncertainty or a difference of opinion. Instead of quibbling about personal preference, Julia can cut through indecision with a clear, well-articulated, and well-reasoned argument.
Julia has a very analytical mindset. She knows what data is important, how to acquire it, and how to massage it in order to produce useful insights.
Julia has a very high standard of quality. I know that anything I get from her will be positively perfect.
Julia is an expert project manager and is adept at keeping both short-term and long-term projects in focus so that we don't lose sight of something important.
Finally, Julia is assertive and direct in her communication. If she doesn't understand something or sniffs out an opportunity she will readily share her thoughts with the team.
Jared Niederhauser
Engineering Manager at GetYourGuide
If everybody would work and interact and drive change like she does, we would all be ecstatically gliding through the heavens by now.
Nick Zanotti
Principal Engineer at GetYourGuide
Julia is a highly committed professional & fully reliable. She developed great skills in terms of direct marketing, CRM and editorial content. She has a good understanding of multi-cultural context and can easily adapt each consumer message. Julia managed to work remotely from the team (she was based in Berlin while the French team was based in Paris) thanks to her strong team spirit and her communication skills.
Violette Watine
General Manager at Le Slip Français
I worked with Julia whilst leading the product team at Dawanda. I found her a super energised and inspiring colleague to work with. Julia has great creative intuition in terms of understanding markets, community and then developing requirements that fit. She also has the know-how in terms of how to turn digital strategies and marketing ideas into solutions that are feasible and drive business results. An open-minded and great person to collaborate with!
Darryl Feldman
CPO at Mobimeo
Julia was part of my team and responsible for our French business. I have rarely met an individual as dedicated to the job as Julia. She is absolutely startup proven, ready to juggle between marketing, PR or community tasks whilst always keeping the bigger business development strategies in mind. I have seen her solve complex tasks under time pressure and with limited resources, whilst always being close to her local customer's needs. Julia is the perfect addition to any startup, e-commerce or company that is looking for a strong hand in localization.
Jana Würfel
Head of Growth Operations, DACH bei Pinterest
I have worked with Julia for a almost 4 years at DaWanda and I totally can recommend her professionalism; she is dedicated, focussed and hard working – on top, she's always friendly and helpful as colleague and team lead. We worked together for online and offline branding and her vision helped my design team to understand the design guidelines and localization aspects needed for the french platform. Top pro!
Kerstin Ludewig
Creative Director at Scout24 Group